Fiber Cement
Long Life Span. …
Versatility in Style. …
The Best Way to Emulate Wood. …
Installation Options for Aesthetics. …
Material is Fire (and Heat) Resistant. …
Largely Weather Resistant. …
Resistant to Warping and Rotting. …
Ideal for Tornado and Hurricane Prone Areas.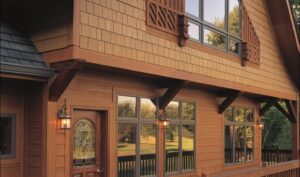 Siding Benefits of Fiber Cement Board – Some Ficem Boards have versatility in Style w/ colors and textures to choose from.
Fiber cement offers a striking beauty just in the material makeup alone. Compound the natural looks with advanced manufacturing methods and the options for curb appeal aesthetics are bountiful. A good example is a wood grain look (See the picture above) perfect for the house exterior and much less maintenance.
For Gardner Wood Planks Sidings, please email us at info@steelinnovationphilippines.com or you may call us at 02-8245-4518.
Gardner (Brown, Light Brown)
Available Sizes:
8mm x 150mm x 3m / 8mm x 200mm x 3m
Wood planks are available in Teak or Cassia textures like wood. Teak textures have prominent deep grains noticeable even from afar. Cassia texture has more shallow grains that look like real oak.
These are machine pre-painted texture wood planks.
Available Brand and Designs: Conwood (Cream, Elegant Black)
Thickness: 11mm
Size: 20cm x 305cm
Weight: 9kg/pc
Piece/sqm: 1.63pc