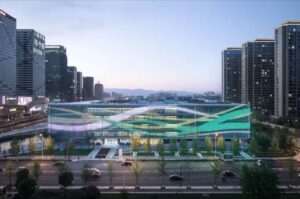 Architectural flexibility
Accessories such as trims, gutters and fascias can be customized to enhance the aesthetics. Additionally to our standard colors, we have an unlimited palette to choose from. Combining steel with other materials such as brickwork or glass gives unlimited scope in architectural design.
Functional versatility
There is no one-size-fits-all with pre-engineered steel buildings. The structure of the building can be customized to reach its maximum potential. We can handle huge unobstructed indoor spaces, with up to 180m between columns and large bay spacing up to 15m.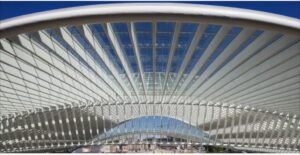 Environmental friendliness
With certified products and building solutions, we proudly meet the sustainability criteria described by LEED®. We also help our customers obtain their own certifications in environmental management and sustainability.